The German American Trade Association
– A not for Profit Organization –
The German American Trade Association (GATA) is a not-for-profit organization that was formed in 2003 by a group of German Industry Associations. GATA's objective is to facilitate entry to the U.S. market for new companies and provide comprehensive risk management protection for German-Speaking companies with existing U.S. business. For all companies that are thinking about entering the US market or have already founded a US subsidiary, we as the German American Trade Association (GATA) offer several varieties of well-founded management seminars on all relevant topics – condensed in one day or in partial aspects as webinars.
Meetings
Individual one-on-one webinars USA
Consulting
The dates for our Management Meetings in 2023 will be set approximately by the end of October. If you wish, you can put your name on the waiting list and we will contact you automatically.
Executive Management Meetings
International Business Law Update
This event will be held again in 2024. Dates will be published shortly. Until then, individual webinars on this topic can be arranged. If you are interested we would like to ask you to send us an email to info@american-trade.org or use the button "Make a Reservation" to let us know about your interest without any obligation, including your preferred city and month, and we will contact you as soon as dates/locations are fixed.
INDIVIDUAL ONE-ONE-ONE WEBINARS USA
From now on we offer exclusively individual webinars for your company with unlimited number of participants from your firm. We believe that these webinars offer better opportunities to address your individual questions.
They are conducted via Microsoft Teams with appropriate presentation by our long-term speakers and last 1.5-2 hours.
After registration you can arrange the dates individually directly with the speakers. The costs are €280,00 per topic.
Of course you can book different sessions if you are interested in more than one topic, but we do not recommend to combine them in one block.
Below you will find the topics we offer and how to register.
Topics for companies that are considering entering the US market but have not yet established a presence in the United States
Company formation
Capitalization & Taxes
Recruitment / Executive Search
Contractual Aspects / Sales Structure & Reps
Site Selection vs. Subsidies
Marketing & Sales in the US
Tasks for Product Liability Protection
Insurance Solutions
Visa & Work Permits
Employment & Further Practical Aspects
Launch of Beauty and Personal Care Products in the US
Topics to provide comprehensive risk management protection for companies with existing US business
Introduction to U.S. Risk Management
Product Liability Protection
Avoidance of Piercing the Corporate Veil
Contractual Risk Management
Corporate Governance
Representations and Warranties
Insurance Solutions
Employment
UCC Liens
Transfer Pricing
Data Protection / Compliance
If you can neither attend the seminars nor the topics of the webinars are suitable for you, we are also available for individual advice.
Please feel free to contact us
Luisa Blumfeld on +49 152 02093257 or +1 (917) 546 0995 or email: info@american-trade.org.
Our speakers have many years of experience in European-American transactions. The practice-relevant differences between the German-speaking countries and the USA in the areas of company formation, choice of location, government incentives, tax considerations, personnel issues, etc. are conveyed in an understandable way. For the important questions of liability, German-speaking specialist lawyers from the USA are giving the lectures. With their expertise, you will be able to plan and implement your business objectives for the USA confidently and confidently.
U.S. Entry Meetings: Despite a variety of developments regarding business in North America, especially in the political arena, the US market still is and continues to be an extremely attractive environment for many, especially medium-sized companies. Business expansion is a significant step for owner-managed companies, SMEs and established industrial corporations.
Executive Management Meetings: As regards liability it is an obligation for employees who hold Officer or Director positions at a U.S. subsidiary to update their specific knowledge of U.S. management at regular intervals. Inform yourself in a very concise manner about the current framework and obligations of the U.S. subsidiary during our one-day meetings.
International Business Law Update: A meeting specially designed for lawyers and in-house lawyers, which shows the economic content of international transactions as they have become common law standards today. In short stages, the approximately ten most practice-relevant areas are dealt with. The focus is on the USA, but most of the content is valid worldwide.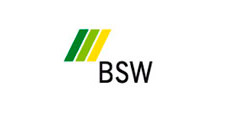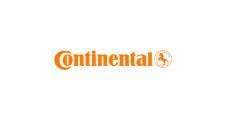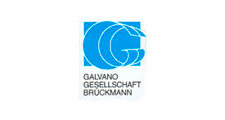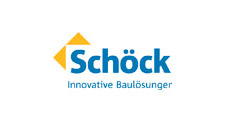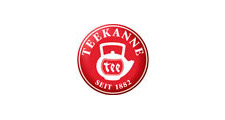 Protect yourself against liability risks!
The United States – second largest market worldwide, unlimited opportunities less complex and complicated than you might think.
Impressions from our events
Impressions from our seminars